SERVOsoft News
Optimizer Service: Let us help you find optimal solutions!
Mar. 17, 2016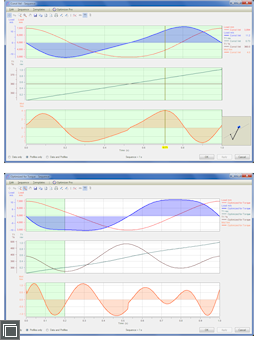 ControlEng is proud to announce our Optimization Service in partnership with SIMON Modellierungen.
Do you have a challenging application which you are not sure how to define in SERVOsoft®? Do you have a complex application that is difficult to optimize? Do you want to downsize a drive, motor and/or gearbox? Allow us to do the sizing and optimization for you, and we'll also show you how we did it! Our goal with our Optimization Service is to help our customers learn how to get the most out of SERVOsoft® and its powerful Optimizer PRO feature. And the best way to learn is when you have your own real world challenging application.
With over 12 years of market validation and feedback driving our continuous development, today's SERVOsoft® capabilities are extensive. Combining our vast engineering experience with SERVOsoft® and the Optimizer PRO, we are now offering a service that no one else does, or for that matter, can.
You will find our fees modest given the tremendous value of finding an optimal solution, while also learning how it is done.
Please contact us today for a consultation and quote!